Author, Actress, Businesswoman,
Producer, & Science Buff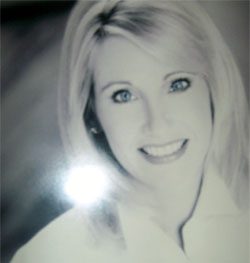 A rare mix of artist and businesswoman, actress and science buff, writer and producer, S.A. Williams was educated in London, Paris, Madrid, Brussels, and Rome. Her unique international background has provided an unusual cultural fluency that flourishes in her novels.
After a youth spent in the great capitals of Europe, Williams returned to her native New York, graduating from Syracuse University with a degree in Psychology emphasizing Communications and Marketing. Subsequently, she earned her post-graduate credentials in Global Marketing and Management, Entrepreneurship, and The CEO Leadership Program from the renowned University of Pennsylvania's Wharton School, as well as Global Marketing and Strategic Management credentials from Harvard Business School.
Her interest and background in business led to her establishing her own media-buying company in the Philadelphia region after working in both radio and network television. Noted for her production of radio and TV commercials, she was also singled out by Billboard Magazine for her voice-over talent.
A veteran member of the Screen Actors Guild, who earned The Bronze, Silver, and Gold Medals from The London Academy of Dramatic Arts, Williams has worked on the sets of such notable films as The Age of Innocence, The Sixth Sense, Fallen, Philadelphia, Unbreakable, Rocky Balboa and others.
Anna's Secret Legacy phenomenal WWII book continues to the sequel, Mackenzie's Secret, which is available to purchase at Amazon. She has lived in Syracuse, Albany, Dallas, and Rhode Island. She has been a Philadelphia area resident for over two decades.
Her achievements have resulted in widespread community recognition, including being named "Who's Who in the World" for 2001 and 2003. She was selected as one of the Governor's Ambassadors on Team PA for the Commonwealth of Pennsylvania and featured in such publications as Philadelphia Magazine and the Times Herald newspaper.